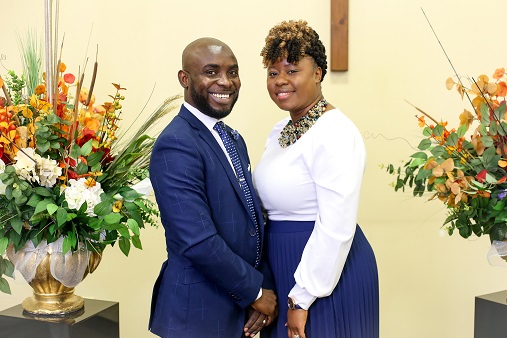 Senior leaders of ACOG
Brief info
Bishop Andrae O. Blake was born in Jamaica. He spent the early part of his ministry serving as lead pastor for four congregations over ten years. During this time, Bishop Blake served as a guidance counselor in the education ministry in Jamaica He received his theological education at the Bethel Bible College in Jamaica, where he obtained a Bachelor of Arts degree in Theology, minoring in Counselling. It has prepared him to be a rounded and vibrant pastor while serving the Agincourt Church of God in Scarborough, ON, as lead pastor. As an emerging transformational leader, Bishop Andrae Blake is passionate about uplifting people from all walks of life for the glory of God. He has an unquenchable drive to preach the Gospel and see souls won for Christ and be transformed, equipped for life, ministry, and for eternity.
He is passionate about reaching, motivating, inspiring, and raising the next generation of architects of greatness; leaders who are sold out to Jesus as they grow in obedience and create positive changes in people as they enjoy everyday life to the glory of God. He currently serves as a member of the Regional Youth Board of the Church of God in Ontario and as a member of the Canada Jamaican Diaspora Christian Alliance.
Bishop Blake is married to his lovely First Lady Claudene Blake, a woman of integrity with an engaging congenial personality. Her unique style of ministering to people has reached, touched, and changed many lives for the glory of God. Lady Blake has worked in education with young children and administration for over 5 years and has gained a great understanding of the teaching-learning process. It has brought such joy to her life as she watches those whom she has taught, are now excelling to the highest level.