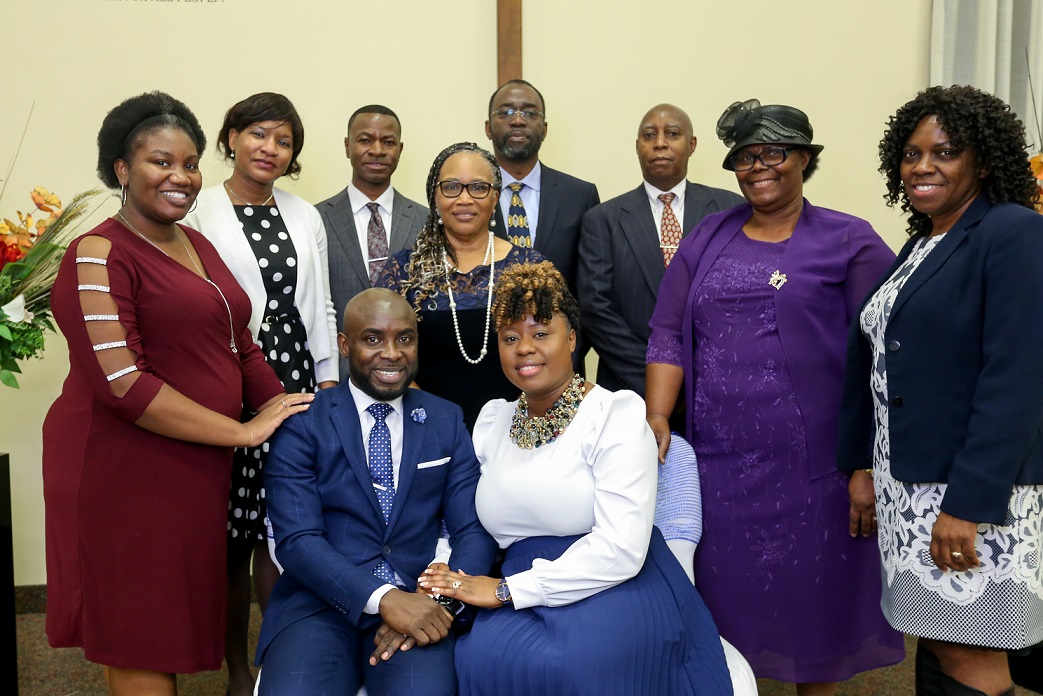 Who We Are
Agincourt Church of God began in 1973 by Bishop Fraser. He began the church under the mandate of fulfilling promises of God and equipping people for life, ministry, and eternity through compassion and the power of the Holy Spirit. With just twelve congregants and two leaders, in a school gymnasium as their place of worship and growing in grace the journey started. Bishop Fraser's vision was to plant God's purpose and hope into the hearts of the community.>
For 40 years Bishop Fraser continued to serve the community by spreading the gospel, meeting the needs of the less fortunate, and sharing his teaching mantle. September 2017 Agincourt Church of God inducted Bishop Andre Blake to continue as the senior leader and spiritual father to many maintaining the legacy and instilling the Matt. 28:19-20, mandate to; reach nations, disciples non-believers, nurture believers, and equip the leader within our church family. Bishop Blake meeting the needs of the Scarborough community. Providing a place that will serve as a legacy for succeeding generations. He received his theological education at the Bethel Bible College in Jamaica, where he obtained a Bachelor of Arts degree in Theology, minoring in Counselling. It has prepared him to be a rounded and vibrant pastor while serving the Agincourt Church of God. And actively working as a member of the Regional Youth Board of the Church of God in Ontario and as a member of the Canada Jamaican Diaspora Christian Alliance.
Bishop Blake was saved by Grace at an early age, and remains anchored in truth, and is driven by love for people today. Bishop Blake is married to his lovely First Lady Claudene Blake, a woman of integrity with an engaging congenial personality. Her unique style of ministering to people has reached, touched, and changed many lives for the glory of God. Lady Blake has worked in education with young children and administration for over 5 years and has gained a great understanding of the teaching-learning process. It has brought such joy to her life as she watches those whom she has taught, are now excelling to the highest level.
Both Bishop Blake and First Lady Blake strive to live for the glory of God and to bring hope and transformation to all people, embracing the philosophy that "the steps of a good man are ordered by the Lord, and he delighteth in his way." Ps. 37:23 - KJV
Bishop Andrae Blake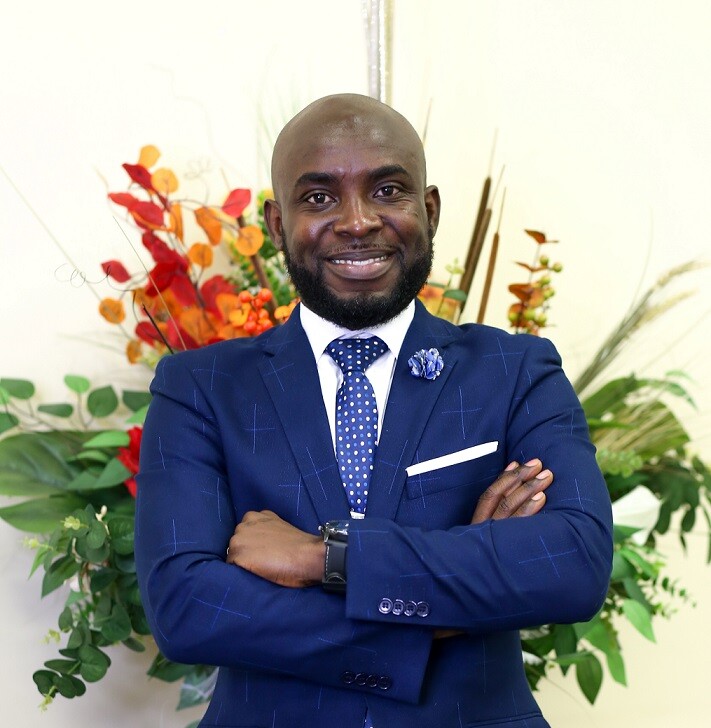 Bishop`s Word
We believe it's important to have a new members class at every church. These classes are supposed to be designed to give you a greater understanding of the principles, scriptural and spiritual guidelines that a community follows. The lessons are being outlined progressively in order to help with your knowledge of our church, as well as an overall knowledge of who is The God, what He teaches us and how you can praise His Name and Word.
For what shall it profit a man, if he gains the whole world, and suffer the loss of his soul?
Bishop Andre Blake
Agincourt Church of God (ACOG) lives u to its motto "A Christ-centered Church that cares about people." Praise & worship creates a spiritual atmosphere. There is a welcoming spirit and a dynamic and powerful speaker. You will not leave there the same way you came in.
This is a giving church and impacts the surrounding communities in various ways. A family oriented church, makes you feel that you belong.
My family and I have attended a few services at Agincourt Church of God. From my experiences there, I have found the people to be very friendly, and welcoming. The congregational praise and worship is God-centered, and lively. Most importantly, I have found the preached word to be solid "food for the soul". It's obvious that Bishop Blake takes the time to seek God, and study the Word of God, to present it to the people of God. The church has also embraced technology, allowing them to live-stream their services. However, they have taken the steps to ensure the privacy of individuals who don't desire to be on camera ; that's important to me. I would recommend Agincourt Church of God to anyone who is looking for a church that would feed them spiritually.